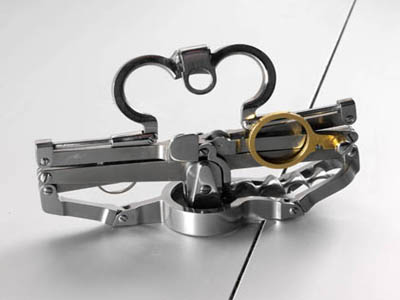 The corkscrew is only made on order. The price starts at 50.000€.
Sveid will offer you personalized executions of the presentation box.
1° The fingertip lever of the corkscrew is standard in 18 carat gold, but can upon request also be cast in platinum.
2°Available options include a choice of wood and the color of the chagreen that lines the corkscrew box.
3° There is a gold version of the unique hinges.
4° The name of the purchaser can be engraved on the corkscrew, and/or on the box.
Contact Sveid for more information.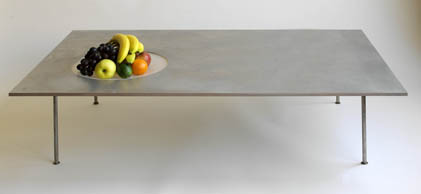 Also the table is made only on order.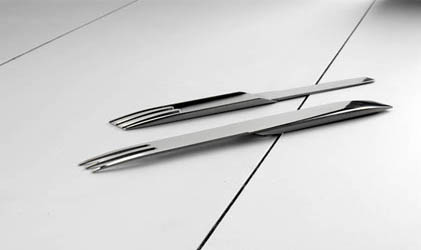 The cutlery set at the following retailers: